Intro to Yoga Workshop Series
September 9, 2019
@
7:30 pm
–
October 7, 2019
@
8:30 pm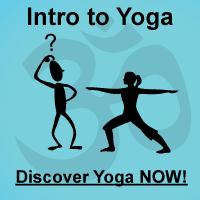 Intro to yoga is a 5 consecutive Monday series specifically designed for students with little or no yoga experience. This small-class setting is an ideal way to learn the fundamentals of a safe, healthy yoga practice. You will also learn multiple traditional yoga poses. You will develop body awareness, and find proper alignment. You will explore the breath, and begin connecting your breath with movements. And In combining mind, body, and spirit, as a beginner, you will begin your yogic journey.
————————————————————
PRICE: $65 for five sessions.
Semester Pass holders can register for FREE!! To claim the discount you need to enroll at the studio.
WHAT TO BRING: A bottle of water and your good energy! Our Studio is equipped with yoga mats and other props, supplied by small cash donations. Should you be needing one, kindly inform us upon check-in at the studio.
REQUIREMENTS: Any gender or age, welcome!
$65
FREE TO MEMBERS-Register at Studio!!
Event Navigation